European Music Radio's Founder Tom Taylor passes away
It is with deep sadness that we announce that Tom Taylor, also known as Barry Stephens, former founder of European Music Radio, and passionate Shortwave radio enthusiast heard many times over our station passed away on the 22nd of January 2018. He is survived by his wife Jan, his son Jonny, and Lou his daughter.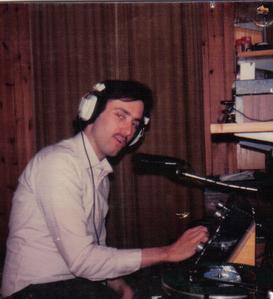 We exchanged emails last November with Tom, and he wrote about his illness. Tom was extremely eager to return to the air in 2018. Tom has always been very proud of turning a legal broadcaster when joining us after he was operating a low powered Pirate station in London in 1976. During the last years, he has been partnering with other small program producers and helped them turning legal as well.
We are loosing a very good friend and a passionate radio lover alike. We are all going to miss him greatly at NEXUS.
We preempted our current scheduled broadcasts and will be repeating the last EMR program that Tom sent to us  over the next weekend according to the following schedule:
Friday, Feb 2, 2018, 1900-2000 UTC on 7290 kHz (150 kW to EU) and 846 kHz MW
Saturday, Feb 3, 2018, 0900-1000 UTC on 9510 kHz (150 kW to EU)
Tom's EMR program will also be repeated at various other times on 846 kHz during the week starting Feb. 5, 2018, from 7 PM until 01 AM Central European Time on 846 kHz to Southern Europe, and available via live streaming.
We wish Tom good reception from the heavens. Enjoy, and keep listening to Shortwave.
Very best 73s.