International Public Access Radio (IPAR)
Via IPAR, NEXUS-IBA offers airtime on our mainstream frequencies and via Internet streaming audio at special low rates. If you have a regular daily program of 15 minutes or more, airtime may be reserved on any available frequency with powers of 50, 100, 150, 200, 250 and 300 kW on World Shortwave radio and also on AM/Medium Wave in Europe. On Shortwave, we use a wide range of directional and omnidirectional antennas to cover any preferred target area worldwide with a powerful signal that can be received with small portable, inexpensive radio receivers, that may also be battery operated. On satellite TV we offer airtime to Asia and Africa.

IPAR is a service made available to small program producers by NEXUS-IBA
Since 1979 we have been promoting free speech, free press and freedom of information on our radio stations, TV and on internet streaming. NEXUS-IBA promotes freedom of information and pluralism worldwide. We offer first-hand information, without censorship on any audio and video program that we broadcast. All programs on our radio stations, TV, satellite and any media channel that we operate worldwide are broadcasted as-is without any content censoring.
Are you under the restriction of broadcasting any legitimate radio or TV program to a country under a dictatorship or authoritarian regime, perhaps where a crackdown on journalists silences the Free Press, and fundamental freedoms are at stake every day?
Is your audience under strict Internet control, in a country that does not grant fundamental democratic rights and the right to peaceful protest?  Do you wish to get a non-violent message of hope across using freedom of expression given by the Constitutions of democratic Countries where we operate from?
NEXUS-IBA has been working with international organisations like the United Nations and UNESCO, and other NGOs to get your message across any boundary, literally flying over countries and territories and landing to your target from abroad. We are using transmitters located outside the target country, that cannot be controlled or blocked by authoritarian or dictatorial regimes.
All radio and TV programs originated from our members worldwide are aired unabridged, as-is, without any censorship, to most areas of the world, including Europe, Africa, Asia, Pacific in English, German, French, Spanish and local languages.
We can reach with a strong signal, on Shortwave, satellite and via Internet streaming, often, bypassing internet firewalls, any country in the world, including:
Asia & the Pacific, Europe, the Middle East, North, Central and South America, Africa, including: Algeria, Azerbaijan, Bahrain, Belarus, Burundi, Cameroon, the Caribbeans, Central African Republic, China, Congo, Democratic Republic of Congo, Egypt, Ethiopia, Gabon, Hong Kong, Iran, Israel, Lesotho, Libya Malaysia, The Maldives, Mali, Mauritania, Mozambique, Myanmar, Nepal, North Korea, Oromia Region, The Philippines, Russia, Saudi Arabia, Somalia, Somaliland, South Sudan, Sri Lanka, Sudan, Tajikistan, The Gambia, Turkey, Turkmenistan, Uganda, Uzbekistan, Venezuela, Yemen, Zambia
Specific targets may be reached using powerful Shortwave transmitters up to 300 kW and directional antennas; on AM / Medium Wave in Europe and on radio & Television channels on independent anti-jamming satellites, which are not controlled by International organisations who are a friend to dictatorial or oppressive regimes.
What type of program can I broadcast on IPAR?
If you are a non-religious (individual) small radio program producer, you have access to special rates and slots in our media.
Since 1979 our dedication to the concept of free expression and freedom of speech through our microphones has remained unchanged, with a policy of non-interference in content, except in cases where it may violate the Italian or European law. As a result, our programming is quite diverse and includes everything from music to religion, news and public affairs, philosophy, culture, human rights, women, talk-radio, politics, business features, science and technology, music and old radio drama.
In which languages does IPAR broadcast?
Although most of our broadcasts are in English, we occasionally broadcast also in French, Spanish, German, Italian, Irish, Russian and other vernacular languages (i.e. Oromo, Amharic, Somali).
For example, Oromo is the fourth major language of Africa (after Arabic, Hausa and Yoruba) and the major regional one of Ethiopia (Amharic is the national language in Ethiopia), and broadcasts in these languages reach millions of listeners in East Africa.
When and where will be my program broadcast?
IPAR uses high power broadcasts through the facilities of NEXUS-IBA and IRRS-Shortwave. We offer broadcasters and program producers a single point of contact via our Network Control Centre (NCC) for relaying services to Europe, Africa, Middle East, Asia, America. We can reach as far as Australia and the Pacific with the power of 50, 100, 150, 200, 250 and 300 kW on Shortwave, as well as on AM / Medium Wave in Europe. Depending on the type of antenna used, the effective radiated power (ERP) will be up to several million watts!
We also offer Internet streaming services, and can use your web radio or TV signal, and bundle it with our WorldDirector service that may circumvent censorship operated by countries that are blocking Internet access.
IPAR programs have dedicated slots on our programming, usually separate from Christian programs, and often on different frequencies.  IPAR programs are currently aired on Shortwave and AM/Medium Wave to Europe, North Africa and the Middle East. However, listeners in other parts of Africa, Asia, Pacific or the Americas may pick up our signal via live internet streaming or on the air whit favourable propagation to those areas.
All programs are also aired on our streaming channels live 24/7. Our members are welcome to use our players on their websites or link to our pages for live streaming of our programs.
I am a Christian radio program producer, can I air via IPAR?
NEXUS-IBA supports freedom of religion and we promote the freedom of any individual or community in any country to manifest their religion or belief in worship, practice, teaching and observance without government influence or intervention.
Like many people and most of the nations, we support freedom of religion and consider it to be a fundamental human right.
If you are a Christian or religious program producer, please check European Gospel Radio (EGR) for more information.
NEXUS-IBA helps religious broadcasters and Christian program producers fulfill their mission in reaching any audience worldwide, on radio, TV, satellite and on the Internet.
Our media channels bridge the digital divide, reducing disadvantage of developing countries. We reach large audiences in Asia and Africa, especially, on Shortwave radio and satellite TV, that cannot be reached by traditional digital media on the Internet.
I represent a non-religious organization, can I air via IPAR?
IPAR is also available to nonprofit, non-commercial organisations with a turnover of less than €50,000 (or: US$ 50,000 for organisations based in the USA). You will have to send a signed declaration that you satisfy these conditions when you apply for IPAR airtime.  Please notice that if you are an individual, non-religious program producer, you do not have to submit such declaration.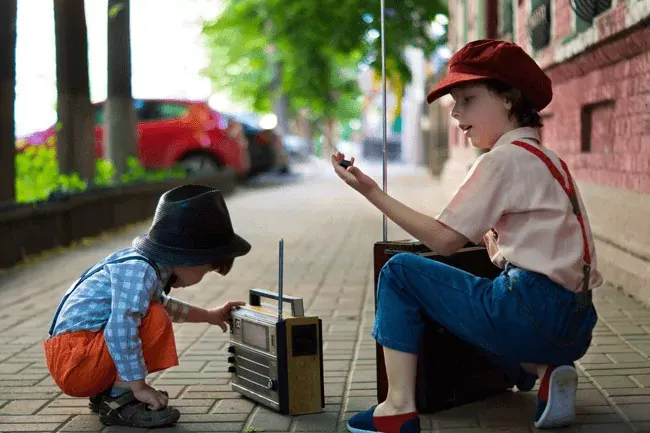 NEXUS-International Broadcasting Association is an association of broadcasters and independent program producers and is officially recognised as a United Nations' Non-Governmental Organization (NGO). For more information, please contact us by e-mail at ipar@nexus.org. Membership is open to all broadcasters and program producers, in any language, with no discrimination.
Cost of airtime at IPAR rates will be billed by special agreement by our sponsors Milano Ventures Ltd.