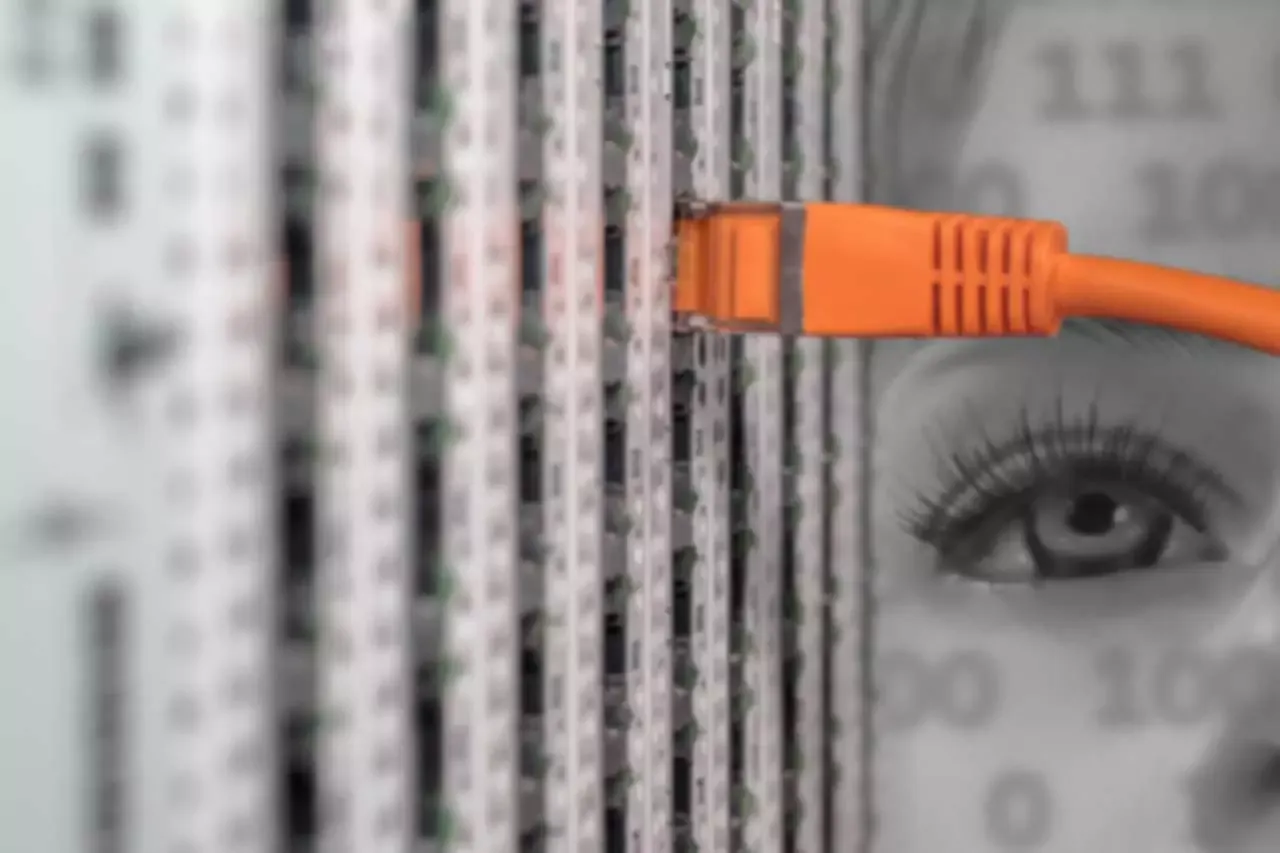 Acceptable Use Policy (AUP)
All NEXUS-IBA users and customers are bound by the following Acceptable Use Policy (AUP). This document may be updated from time to time. Please consult this site periodically for the most recent revision of this document.
Services must NOT be directly or indirectly used for anything illegal or adversely affecting NEXUS-IBA's legal interests. The following list is non-exclusive and should NOT be considered a license to commit other illegal activities not specified below. All illegal activities are prohibited, and NEXUS-IBA will cooperate fully with any law enforcement officials and/or agencies investigating and/or prosecuting such actions. Please consult an attorney if you are unsure of the legal status of your activities.
Customers and Users may NOT use our services and servers for:
Cracking/Hacking — attempts to access accounts or systems other than the user's accounts or systems or an account or system that the user has been explicitly authorised to access is illegal;
Child pornography or other indecent or immoral content;
Pyramid schemes or fraud;
Theft of services – attempts to utilise services that are not contracted for is considered theft and will be dealt with as such;
Harassment – use of the NEXUS-IBA network to harass or threaten (in the legal sense of those terms) any other person or organisation is prohibited;
Content that advocates, promotes or otherwise encourages violence against any governments, organisations, groups or individuals or which provides instruction, information, or assistance in causing or carrying out such violence;
Selling of any illicit goods or services in the location where the content is posted or received or the goods or services delivered.
Customers and Users also may NOT:
Do anything that threatens the integrity of the NEXUS-IBA network or the utilisation thereof by other persons.
Post any content that holds NEXUS-IBA (including its affiliates), employees or shareholders up to public scorn or ridicule or would in any way damage or impair NEXUS-IBA's reputation or goodwill.
Delete or alter author attributes, copyright notices, or other copyright management information unless expressly permitted in writing by the author or owner.
Use NEXUS-IBA services to post libellous, defamatory, scandalous, threatening, harassing or private information without the permission of the person(s) involved or posting content likely to cause emotional distress.
Commit a Denial Of Service (DOS) attack against any website, network or service. Similarly, no NEXUS-IBA member or customer will willfully or negligently allow the incitement of others to attack any website or network.
Utilise the Services to resell access to scripts installed on NEXUS-IBA servers.
Do anything that could get any portion of NEXUS-IBA IP space put on an RBL or BL ( Real-time Blacklist or Blacklist) as maintained by MAPS (http://www.mail-abuse.com) or other similar organisations or perform activities that would cause portions of the Internet to refuse to route traffic to any portion of NEXUS-IBA IP space.
Perform actions that cause unusual load on NEXUS-IBA servers (for example, mail servers, web servers, Usenet servers, name servers, etc.) that cause slowness or denial of service to other NEXUS-IBA users or customers.
Do anything that threatens the Internet or any other network.
Take actions that cause any portion of the Internet, or the Internet as a whole, to become unusable to any other portion of the Internet or the Internet as a whole.
Take actions that degrade the usefulness of the Internet, or any portion of the Internet, either through network degradation, flooding of the Usenet or email or so on.
Customers and Users must adhere to the following rules regarding Email, SPAM and Unsolicited Emails:
No spam may originate from the NEXUS-IBA IP space.
No user or customer may send unsolicited commercial emails, unsolicited mass mailings, spam or flood Usenet newsgroups, or anything of that sort. If you have questions about what is allowed, please refer to http://spam.abuse.net and/or email support AT nexus.org for clarification.
No spam may advertise sites or services on NEXUS-IBA IP space (even if the spam originates elsewhere).
No NEXUS-IBA user or customer shall use third-party mail servers to relay spam. This is considered a DOS attack on the third party and will be treated as such.
No user or customer shall participate in pyramid schemes or email chain letters.
No NEXUS-IBA user or customer may use NEXUS-IBA facilities to host software or lists for mass mailing of any kind without previous authorisation by NEXUS-IBA is forbidden. In any case, sending unsolicited emails from NEXUS-IBA servers is strictly prohibited.
No NEXUS-IBA user or customer may utilise any services internal or external to our network to conduct port scans or other invasive procedures against any server, including using any server without permission, including attempting to probe, scan, or test the vulnerability of a server or to breach any security or authentication measures used by a server (except any server for which user is an authorised system administrator).
No NEXUS-IBA user or customer may utilise NEXUS-IBA services to offer mail services, mail forwarding capabilities, POP accounts, autoresponders or similar goods or services other than for your own NEXUS-IBA account.
Customers and Users are also obligated to:
Maintain and enforce an AUP similar in scope and intent to this document on their clients and users.
Maintain a policy requiring proper From: and/or Reply-To: headers for email and Usenet postings.
Maintain proper security on their mail server to prevent the mail server from being used as a spam amplifier by third parties.
Servers must restrict email relaying. (Not applicable to users or customers who do not maintain a mail server).
Obtain all required permissions to receive, upload, download, display, distribute, or execute programs or perform other works protected by intellectual property laws, including copyright and patent laws.
Miscellaneous:
Any other act or omission that NEXUS-IBA, in their sole discretion, determines to be unacceptable, irrespective of whether such action is reasonable.
NEXUS-IBA reserves the right to terminate or interrupt any account in part or whole without refund for violating these Acceptable Use Policy. NEXUS-IBA will make good faith attempts to resolve issues without service interruption at its sole discretion. In cases where service has been terminated or interrupted, the resolution will be handled on an individual case basis at NEXUS-IBA's sole discretion.
NEXUS-IBA may revise at its sole discretion this Acceptable Use Policy without prior notice. You shall be responsible for periodically reviewing the online Acceptable Use Policy to apprise yourself of any changes thereto. You agree to be bound by all such changes.
Limitations of Liability:
NEXUS-INTERNATIONAL BROADCASTING ASSOCIATION (NEXUS-IBA), NEXUS-IBA SUPPLIERS, DISTRIBUTORS, AFFILIATES OR LICENSORS WILL NOT BE LIABLE FOR ANY DIRECT, INDIRECT, INCIDENTAL, SPECIAL, CONSEQUENTIAL OR EXEMPLARY DAMAGES (INCLUDING DAMAGES FOR LOSS OF PROFITS, GOODWILL, USE, OR DATA), EVEN IF A PARTY HAS BEEN ADVISED OF THE POSSIBILITY OF SUCH DAMAGES. FURTHER, NEITHER NEXUS-IBA NOR ANY OF EMPLOYEES, SHAREHOLDERS, SUPPLIERS, DISTRIBUTORS, AFFILIATES OR LICENSORS WILL BE RESPONSIBLE FOR ANY COMPENSATION, REIMBURSEMENT, OR DAMAGES ARISING IN CONNECTION WITH: (1) YOUR INABILITY TO USE THE SERVICES, INCLUDING AS A RESULT OF ANY (i) TERMINATION OR SUSPENSION OF OUR AGREEMENT OR YOUR USE OF OR ACCESS TO THE SERVICE OFFERINGS, (ii) OUR DISCONTINUATION OF ANY OR ALL OF THE SERVICE OFFERINGS, OR, (iii) WITHOUT LIMITING ANY OBLIGATIONS UNDER THE SLAS, ANY UNANTICIPATED OR UNSCHEDULED DOWNTIME OF ALL OR A PORTION OF THE SERVICES FOR ANY REASON, INCLUDING AS A RESULT OF POWER OUTAGES, SYSTEM FAILURES OR OTHER INTERRUPTIONS; (2) THE COST OF PROCUREMENT OF SUBSTITUTE GOODS OR SERVICES; (3) ANY INVESTMENTS, EXPENDITURES, OR COMMITMENTS BY YOU IN CONNECTION WITH THIS AGREEMENT OR YOUR USE OF OR ACCESS TO THE SERVICE OFFERINGS; OR (4) ANY UNAUTHORISED ACCESS TO, ALTERATION OF, OR THE DELETION, DESTRUCTION, DAMAGE, LOSS OR FAILURE TO STORE ANY OF YOUR CONTENT OR OTHER DATA. IN ANY CASE, NEXUS-IBA SUPPLIERS, DISTRIBUTORS, AFFILIATES OR WILL NOT BE LIABLE FOR ANY LOSS OR DAMAGE IS NOT REASONABLY FORESEEABLE. IN ALL CASES, LIABILITY IS LIMITED TO THE AMOUNT PAID TO NEXUS-IBA TO USE THE SERVICES (OR, IF WE CHOOSE, TO SUPPLY YOU WITH THE SERVICES AGAIN).
NEXUS-IBA mail-out permission policy
NEXUS-IBA prohibits clients and users from sending unsolicited mail and does not allow using third-party, purchased, rented, or harvested mailing lists. Any member or customer found using NEXUS-IBA resources to send such mail is banned from using our service.
NEXUS-IBA takes several steps to keep abuse to a minimum. Among other things, we:
Interview new clients and users about the origins of their mailing lists and marketing practices.
Customers and Users who do not meet our standards cannot use the NEXUS-IBA mail services.
Check each uploaded mailing list for addresses that appear scraped (for example if it contains multiple email addresses such as info@, sales@, etc.) or that otherwise indicate that the mailing list is potentially a third party. If we see anything suspicious, the account is disabled, and the client is contacted.
Read complaints sent to abuse (at) nexus (dot) org. If we have any concerns, the mailing is stopped, and we contact our user(s).
If you suspect a client of abusing our service (or have any questions regarding our policies), please do not hesitate to contact us at abuse (at) nexus (dot) org. As noted above, all complaints are investigated, and you will receive a response detailing the action we're taking to deal with the issue.
For further explanation of any portion this document, and the terms set herein, or to determine whether your intended activities are permissible under the terms of this document, contact us at info AT nexus (dot) org.
Security disclosure process
We will investigate legitimate reports and make every effort to quickly resolve any vulnerability. To encourage responsible reporting, we will not take legal action against you nor ask law enforcement to investigate you providing you comply with the following guideline:
Make a good faith effort to avoid privacy violations, destruction of data, and interruption or degradation of our services.
Security disclosures rewards
As a nonprofit, noncommercial organisation, that is 100% staffed by volunteers we have no financial resources to issue bounties in any monetary amount.
However, upon your consent and at the sole discretion of NEXUS-IBA management, we will be glad to mention your name or nickname and optional website link to our Hall of Fame page for any help received in finding and/or solving any security issue related to our products and services. Thank You!
Security testing exclusions
The following test types are not allowed and may result in criminal prosecution and (if you are a client, member, volunteer, employee, supplier or user of our services) will also result into immediate suspension or termination of your services:
Physical testing such as office access (e.g. open doors, tailgating);
Social engineering (e.g. phishing, vishing, phone calls) agains any NEXUS-IBA member, user, employee, supplier, volunteer or person having an account or using our services;
Vulnerability reports with video only proof of concepts;
Reports that state that software is out of date or vulnerable without a proof of concept;
Highly speculative reports about theoretical damage. Be concrete;
Vulnerabilities as reported by automated tools without additional analysis as to how they are an issue;
Any test or access to our servies, network or software that may cause any privacy violations, destruction of data, and interruption or degradation of our services
Issues in third-party services should be reported to the respective teams.
Security contact
For any question on this policy or for any security disclosure please contact us at: abuse (at) nexus (dot) org, use our security contact form or use information provided at: https://www.nexus.org/.well-known/security.txt