Why don't you use DRM on Shortwave?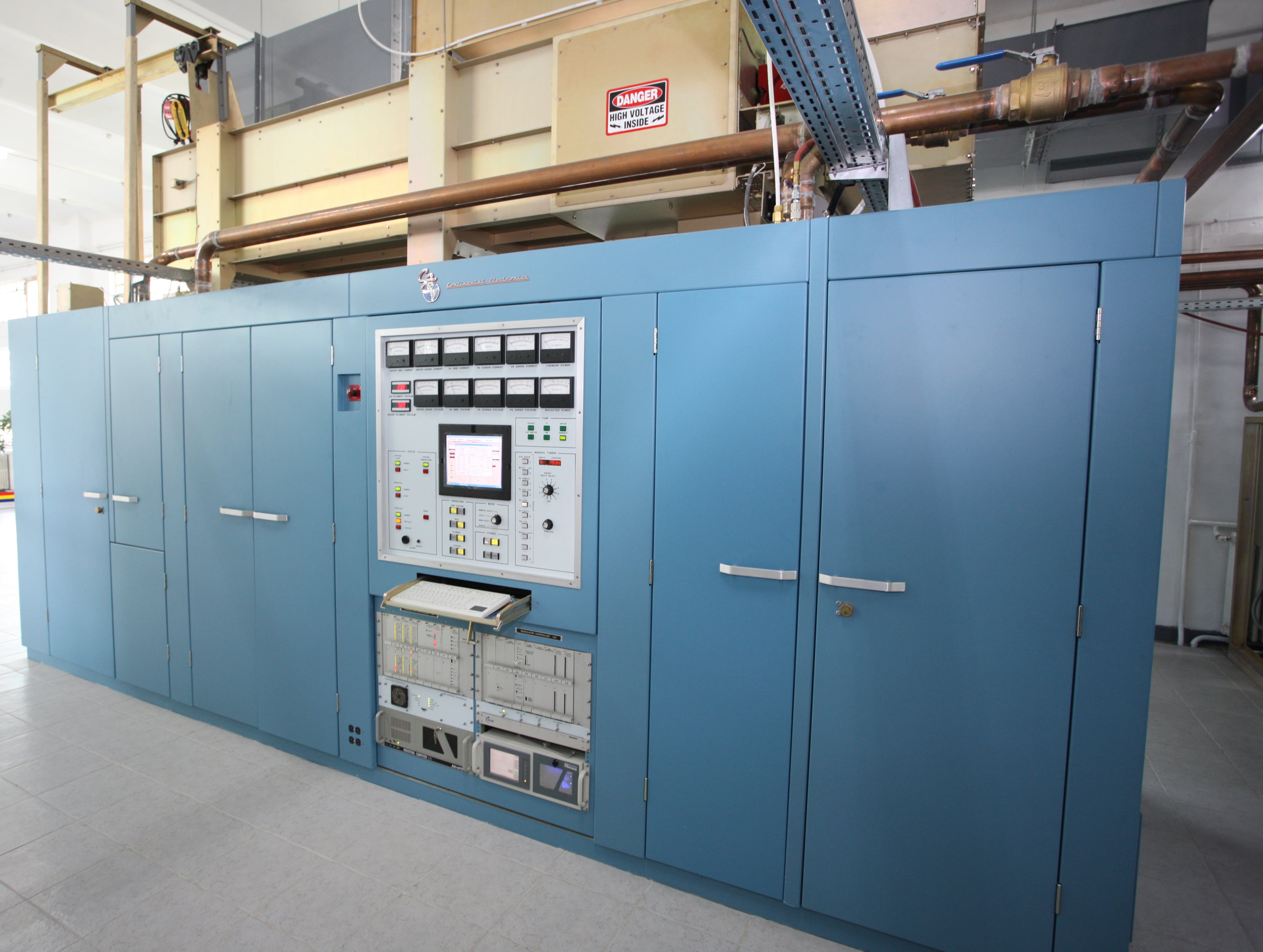 DRM is the acronym of Digital Radio Mondiale, a technology intended to offer digital, almost FM quality to Shortwave, Long Wave and Medium Wave (AM) broadcasts. The first official DRM broadcast took place in 2003, in Geneva, Switzerland, at the ITU's World Radio Conference.
Since then, some stations have modified or acquired new transmitters, run experimental broadcasts, in the hope that receiver manufacturers would have produced low-cost receivers, and listeners would have bought them. Up and until now, not low cost and mass-produced receivers, despite the many announcements made by the DRM consortium, have been made available to consumers worldwide.
Is DRM compatible with existing (analogue) radio receivers?
Unfortunately, DRM is incompatible with ordinary (analogue) Shortwave radios and requires buying new receivers, that are not currently available in mass production, or at a cost that is anywhere close to a conventional, analogue Shortwave receiver. Some DRM receivers require a PC and a special device to listen to DRM signals.
Does NEXUS-IBA have DRM broadcasting capability?
Our transmitters are DRM capable, and we already run preliminary tests with our developed DRM encoders. We are ready to broadcast using DRM at any time, but unfortunately, there are no mass-produced receivers for our listeners to buy at a reasonable price, and – most importantly – there are no listeners to justify a DRM service at present.
We have been following with great interest the development of DRM, and as soon as one of our members send us a request to start DRM broadcasts, we will do it. Currently, we advise them to wait and see until there are low-cost receivers available in mass production and a proved number of listeners using DRM radios in the desired target.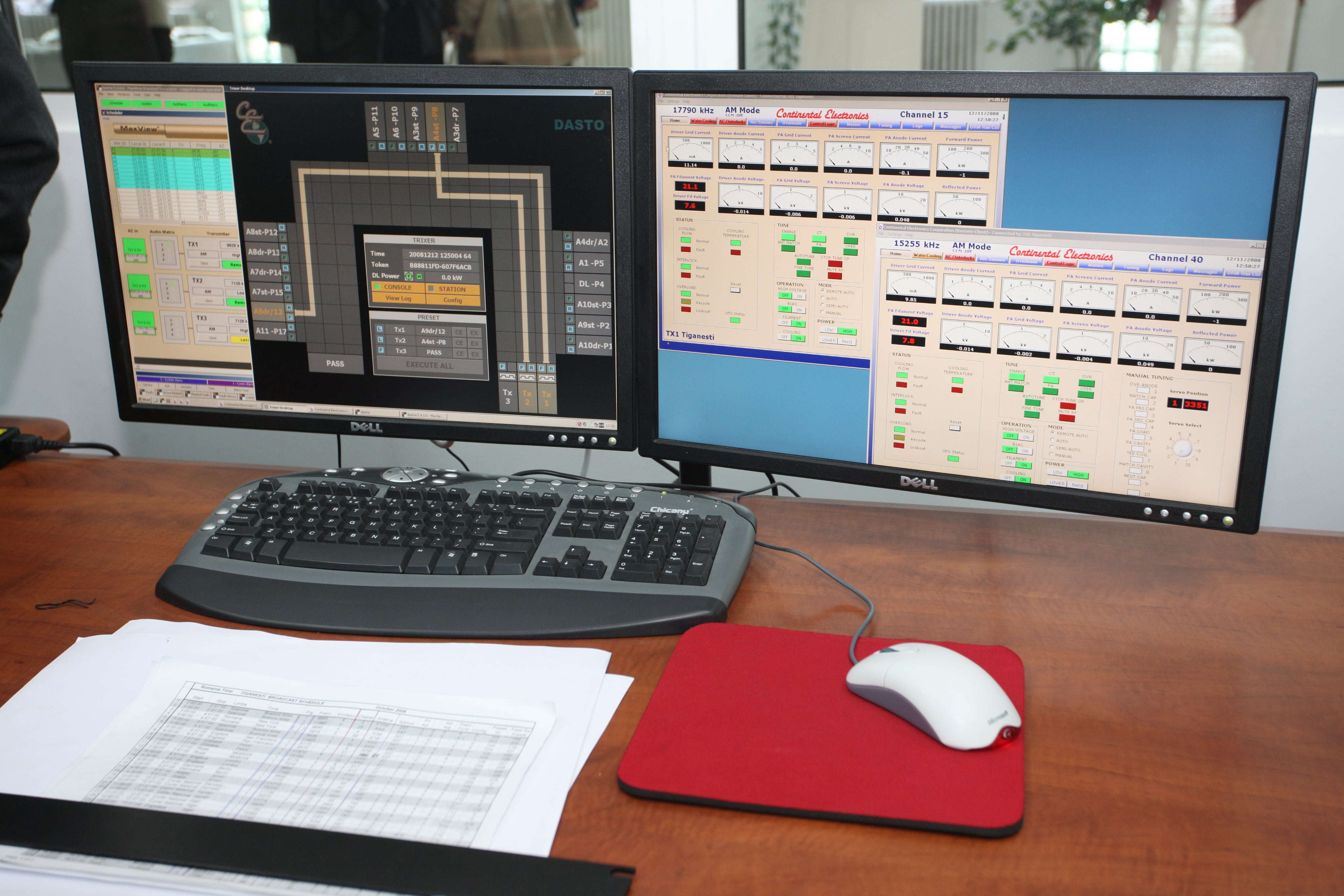 NEXUS-IBA is still very active on conventional Shortwave and Internet streaming because there are listeners out there, and there are regions in the world where analogue Shortwave is still popular, and still listened to. For example, according to what we hear from missionaries in Africa, the Far and Middle East and South America DRM will have a hard time to be popular in those regions for some time (if ever), due to the high cost associated in the conversion of the present Shortwave and Medium Wave receivers and transmitters to DRM capable devices.
DRM is a very promising technology, has several years delay over original plans, and – unfortunately – it is still confined as a technological experiment. Will it be successful, meaning that we will see soon lots of listeners embracing it? Ask the man in the street: unfortunately, marketing efforts to create awareness of this new potential media have not been started yet.
Some large companies are pushing DRM by convincing program producers and broadcasters to start airing in DRM ahead of time, but unless there are mass availability and penetration of receivers on the listeners side, this will remain (as it is still now) a technological experiment, and broadcasters using it to reach their listeners now, are clearly throwing their money out of the window.
Worldspace
Similar "experiments" were run in the past using analogue & digital satellite radio and WorldSpace. Worldspace was founded in 1990 and started broadcasting to Africa in 1999. It was a very promising technology, and service was intended to provide high-fidelity,  satellite radio to Africa and Asia using portable receivers. WorldSpace failed miserably in reaching an audience for different reasons, including the high cost of receivers and subscription that could only be sold to the elite, wealthy listeners in Africa, and not to the masses. Worldspace was marketed initially to listeners in Africa, and confined for years to embassies, consulates and a bunch of rich people on that continent.
Satellite radio
We have seen something similar to DRM today happening for satellite radio in Europe. Back in the late 1990s, some government stations in Europe were fooled into believing that they could save a huge amount of money by switching off their Shortwave operation, and move them to satellite radio. Unfortunately, whoever owned a satellite receiver at home, they used to watch TV, not to listen to satellite radio. Satellite radio is not popular even today. It is not portable and mainly used only as a distribution media for radio relay stations. The advent of internet streaming – de facto – meant that satellite radio is now obsolete technology.
Sirius and XM, now SiriusXM in North America
DRM, Worldspace and Satellite Radio in Europe, Africa and Asia are not what Sirius and XM were in the USA.
Sirius and XM satellite radio, also available in homes and standard on most car radio receivers in the USA, have merged into SiriusXM and is an exciting, most effective and rather inexpensive technology to receive hundreds of channels, including some radio broadcasters from around the world.
Approximately 30 million people have subscribed to SiriusXM in North America according to 2019 data.
Is Europe too much a complicated market for digital rights to allow anything like SiriusXM to become available in the near future?
and … what about DAB?
There is a lot of criticism about switch-off of many AM (Medium Wave) and LW (Long Wave) radio stations in European countries (i.e, by RAI in Italy, Swiss Radio in Switzerland, BBC in the UK, NRK in Norway, France Bleu and France Info in France, public broadcasters in Germany, the Netherlands, in the Nordic countries, etc.). Medium and Long Waves were able to reach where FM or DAB signals do not reach, i.e. at sea, in mountain and in remote areas. In Italy, MW unused frequencies by the state broadcaster RAI were auctioned and are now used by local private broadcasters, which, for the greatest part, mimic private local FM stations, carry all sort of music, without any reliable news bulletins, traffic or weather information.
In November 2015, primer tests on the A5 motorway in NW Italy (from Turin to Aosta) confirmed the problematic reception of DAB due to the presence of tunnels and mountains. Even on motorways running across Paris, tunnels and bridges make DAB reception at least difficult if not impossible, Reception of radio broadcasting signals tunnels require the installation of radiating cables ("leaky-feeders") along the tunnel ceiling. This approach is costly, and it is not yet clear whether it is feasible and when it can be adopted for DAB radio reception. In case of a switch off of FM radio as it is happening now in some countries, areas along mountain roads and in remote or isolated areas will be left without any broadcast radio signal reception.
DRM in India
Since 2012 the Indian government pushed the adoption of DRM on Medium Wave (AM) and to some limited extent on Shortwave to the exterior. Wide adoption in India is still challenged by the general unavailability of DRM capable receivers and their high cost (as of Oct. 2019 the expected retail cost in India has dropped by 50% and expected to be approximately 60-80 US dollars. Still much more than an ordinary FM radio receiver). The investment on the part of All India Radio (AIR) and the Indian Government in installing a large number of DRM Medium Wave transmitters in the country with the hope of mass availability of low-cost DRM receivers, is confronted by the fact that a larger number of FM transmitters may have allowed listeners to receive the same or better quality of audio at a fraction of the cost of buying a DRM receiver today (which are not available, anyway).
However, the challenge is that Medium Wave (AM) covers over 98% of the population in India using a lower number of transmitters, while only 37% of listeners can currently receive an FM radio signal. At the time of editing this post, a search on Amazon.in for DRM receivers produced no available products. The DRM consortium web site lists a minimal number of DRM capable receivers, although not generally available for purchase.
We wish DRM could have the same success in India and worldwide like SiriusXM in the USA, maybe, sometime in the future. However, DRM is very late into general acceptance by radio receiver manufacturers both on AM and Shortwave and limited by general adoption by broadcasters and listeners worldwide.